Its been a while since I posted anything in this space. Sometimes I feel like taking pictures to post in this space takes more effort than actually creating the bead jewelry. In any case I hope to take much more pictures of my creations in the future and am hoping to post here more often.
In the meanwhile here is a picture of a new teardrop necklace that I recently made......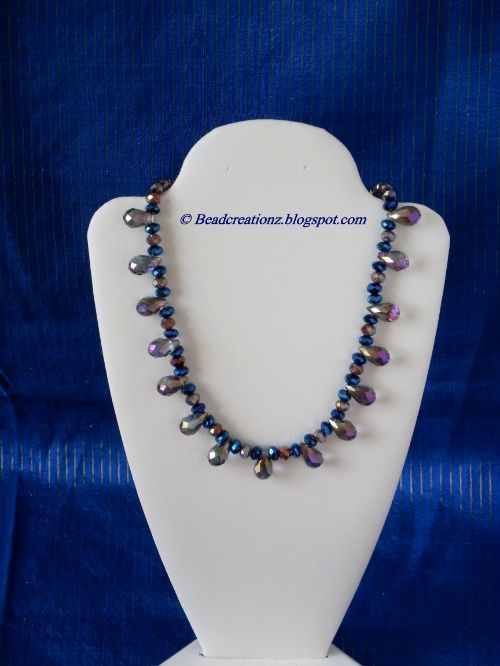 Tear drop bead are such elegant kind of beads aren't they? I use a lot of teardrops in my earrings, but this is the first time that I have used tear drop beads in a necklace. I used a couple of different shades of round beads and teardrop beads to match on color of round beads. This necklace is definitely a little dressy, would be perfect for special occasions.